Nipigon District Memorial Hospital
125 Hogan Road
Nipigon, ON P0T 2J0
COVID- 19 PANDEMIC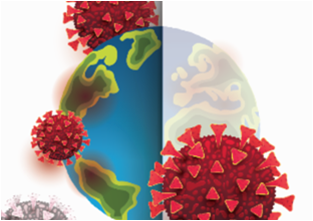 Click on the link above to learn more about how we are continuing to provide health care and services at the Hospital while ensuring the best possible safety measures for our Long Term Care Home
OUTPATIENT LAB COLLECTION, April 15, 2020 - click on this link for updated information
HOW TO MAKE THE FONT SIZE BIGGER OR SMALLER ON YOUR COMPUTER SCREEN
When you encounter a screen with a font that's too small, you can easily adjust it by holding down the "Ctrl" key while also tapping the "+" or "-" key. You will find the "Ctrl" key on the lower left hand part of the keyboard to soom in and out. The "+" and "-" keys are located near the top right hand corner of the keyboard. These actions trigger a zoon function, that lets you enlarge the screen you're viewing (the "+") sign or zoom out using the "-" key.
ANNUAL REPORTS 2018/19
FINANIAL STATEMENTS 2018/19
PATIENT RELATIONS PROCESS
Our Patient Relations Process offers patients/residents, their families and the public with a mechanism to confidentially voice concerns and compliments about their experience of care they received, and to provide feedback that can help the Hospital track the quality of patient/resident experiences and identify opportunities for quality improvement. To share your compliments and/or concerns, please contact our Patient Relations Officer at admin@ndmh.ca or by calling (807) 887-3026 ext 1223.
---
---
QUALITY IMPROVEMENT PLAN
2019-2020
The QIP is an organization-owned plan that establishes a platform for quality improvement that can be used to harmonize efforts to improve quality of care across the health care system. While most health care sectors are familiar with developing QIPs as a way to express quality goals and targets for their organizations, the sectors are at different starting points when it comes to developing QIPs. The expectation is for health care organizations to have their QIPs in place, publicly posted, and submitted to HQO by April 1 every year.
Please click on the following three links to view our work ;
The Excellent Care for All Act (ECFAA), which came into law in June of 2010, puts Ontario's patients first by strengthening the health care sector's organizational focus and accountability to deliver high quality patient care. Quality Improvement Plans (QIPs) are a key enabler to support this goal.
Nipigon District Memorial Hospital engages Resident and Family Council members, the Quality Committee and the Physician group in development of our quality improvement plan. As a Patient/Resident centred care organization we will be transparent in our quarterly progress reports. The updates are shared with the Patient/Resident care Committee, the Medical Advisory Committee, Quality Committee and the Board of Directors.
This year we will renew our strategic plan. The changes in the Healthcare system will provide a new framework for our facility to consider and align with. Exciting times are ahead as we navigate through unchartered waters on our journey to provide quality rural healthcare.
Respectfully submitted,
David Murray Kal Pristanski
CEO Chair of the Board of Directors
---
---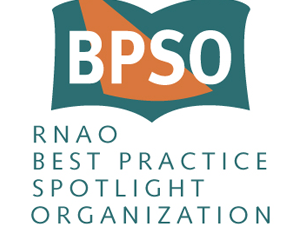 Click HERE to access the Registered Nurses' Association of Ontario Website
In April 2017, Nipigon Hospital was successful in receiving a 3 year Best Practice Spotlight Organization (BPSO) pre-designate with the Registered Nurses Association of Ontario (RNAO) in order to implement and evaluate the RNAO's best practice guidelines into the care we provide for our patients and residents. Our partnership focuses on making a positive impact on patient/resident care though evidence-based practice and demonstrates our commitment to our Strategic Plan's Mission "Excellence in rural health care", and Philosophy that "patients, residents and their families are at the centre of everything we do."
To view our

2017/18 Annual Report

, click HERE
To view our
Hospital Service Accountability Agreement for 2008-10

, click HERE
To view our
Hospital Service Accountability Amending Agreement of April 1, 2017

, click HERE
REMOVING BARRIERS TO PROVIDE GOODS, SERVICES AND FACILITIES TO PERSONS WITH DISABILITIES
At Nipigon Hospital, we are committed to providing quality goods, services and facilities. We are dedicated to providing safe, quality health care to all of the persons we care for and provide services to.
We are guided by the principles of dignity, independence, integrity and equality in providing persons with disabilities the same safe, quality health care. In this way, we shall ensure that everyone, including persons with disabilities, benefits from our goods, services and facilities in the same place and in similar ways as other persons.
At Nipigon Hospital, our staff are trained and eager to support you. At your request, and determining the suitability of accessible format or communication support, we shall proivde or arrange for the provision of any document or information provided by the Hospital in a timely manner. We will support you with your guide dog, service animal, support person and/or assistive device. We want to hear from you and have provided a feedback process that is available throughout the facility. Should we be unable to accommodate a request, we will provide you with an explanation.
For more information about our Accessibility Program, please visit the Administration Office, phone us at (807) 887-3026 ext 1223, or email us at admin@ndmh.ca