Nipigon District Memorial Hospital
125 Hogan Road
Nipigon, ON P0T 2J0
URGENT CARE APPOINTMENTS
Nipigon Hospital is pleased to welcome Grace Fox, Nurse Practitioner.
Telephone appointments are being scheduled with the Nurse Practitioner from Monday to Thursday, 9:00 am to Noon.
Please call 887-5252 and follow the prompts to schedule an appointment
_________________________________
COVID- 19 PANDEMIC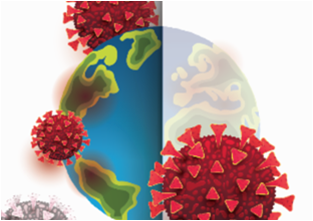 Updated November 11, 2020
THE MAIN ENTRANCE TO THE FACILITY IS OPEN BETWEEN THE HOURS OF 6:00 AM AND 8:00 PM.
All OUTPATIENTS, VISITORS AND OTHER PERSONS are required to enter the facility via the MAIN ENTRANCE for Screening and clearance prior proceed into the facility.
EMERGENCY PATIENTS, and those requiring access to the facility betwen the hours of 8:00 pm and 6:00 am shall enter via the EMERGENCY ENTRANCE.
MASKS MANDATORY AT NIPIGON HOSPITAL

All outpatients, visitors and any other person(s) entering Nipigon Hospital must arrive wearing a non medical mask.
For more information , please click on the links below.
OUTPATIENT SERVICES OFFERED BY APPOINTMENT ONLY
Currently, we are not accepting walk ins for any of our Outpatient Services. Our Outpatient Services includes Laboratory, Diagnostic Imaging and Physiotherapy. At this time, Outpatient Services are offered by appointment only - please do not present without an appointment. Please see below for contact information on how to book an Outpatient appointment durinng business hours.
Laboratory - 887-3026 extension 1245

Diagnostic Imaging - 887-3026 extension 1243

Physiotherapy - 887-3026 extension 1252
WHAT TO DO IF I DEVELOP SYMPTOMS OF COVID-19
Contact the Assessment Centre at (807) 887-5645 between the business hours of 9:00 am and 3:00 pm.
ANNUAL REPORTS 2019/20
FINANIAL STATEMENTS 2019/20
---
---
---
---
To view our
Hospital Service Accountability Agreement for 2008-10

, click HERE
To view our
Hospital Service Accountability Amending Agreement of April 1, 2017

, click HERE