Nipigon District Memorial Hospital
Box 37, 125 Hogan Road
Nipigon, ON P0T 2J0
February 5, 2021
Please view our Careers tab for RN and RPN employment opportunities
The Government of Canada offers Canada Student Loan forgiveness to eligible nurses who work in under-served rural or remote communities that lack the primary health care they need.
_________________________________
COVID - 19 Reminder
As you know, Highway 11/17 is the bottle neck of the country and we have many people both stopping in our communities and passing through. We can assume that people who are traveling by vehicle have potentially been anywhere in Canada and even the USA. When people travel, this increases their risk of exposure to COVID-19, and transmission to the people they come into contact with. We are particularly concerned about our communities being exposed to the variant strains of COVID 19 circulating in Ontario.
We would like to remind you that wearing a well fitting mask (snug to the nose, covering the mouth and under the chin) combined with diligent hand hygiene and maintaining a physical distance of 2 meters, (the length of a hockey stick!) and minimizing your social circle is very important to protecting you and your loved ones.
Keeping in mind the current provincial restrictions, stay home as much as reasonably possible and consider limiting the amount of people who leave home to do errands.
Keep safe and be kind.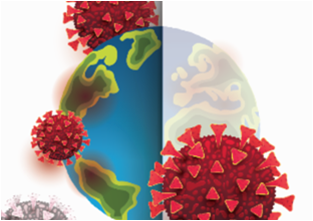 THE MAIN ENTRANCE TO THE FACILITY IS OPEN BETWEEN THE HOURS OF 7:00 AM AND 9:00 PM.
All OUTPATIENTS, VISITORS AND OTHER PERSONS are required to enter the facility via the MAIN ENTRANCE for Screening and clearance prior proceed into the facility.
EMERGENCY PATIENTS, and those requiring access to the facility between the hours of 8:00 pm and 6:00 am shall enter via the EMERGENCY ENTRANCE.
MASKS MANDATORY AT NIPIGON HOSPITAL

All outpatients, visitors and any other person(s) entering Nipigon Hospital must arrive wearing a mask. If you are wearing a non medical mask, a medical mask will be provided to you when you arrive. This is a provincial requirement.
OUTPATIENT SERVICES OFFERED BY APPOINTMENT ONLY
Currently, we are not accepting walk ins for any of our Outpatient Services. Our Outpatient Services includes Laboratory, Diagnostic Imaging and Physiotherapy. At this time, Outpatient Services are offered by appointment only - please do not present without an appointment. Please see below for contact information on how to book an Outpatient appointment durinng business hours.
Laboratory - 887-3026 extension 1245

Diagnostic Imaging - 887-3026 extension 1243

Physiotherapy - 887-3026 extension 1252
WHAT TO DO IF I DEVELOP SYMPTOMS OF COVID-19
Contact the Assessment Centre at (807) 887-5645 between the business hours of 9:00 am and 3:00 pm.
ANNUAL REPORTS 2019/20
FINANIAL STATEMENTS 2019/20
---
---
---
---
To view our
Hospital Service Accountability Agreement for 2008-10

, click HERE
To view our
Hospital Service Accountability Amending Agreement of April 1, 2017

, click HERE